PNN

Ahmedabad (Gujarat) [India], September 8: Dr. Rohit Damor, a distinguished orthopedic surgeon known for his expertise in robotic joint replacement, has achieved a remarkable milestone in the field of orthopedics. He recently conducted a groundbreaking robotic knee replacement surgery at CityPlus Hospital, which is now home to Ahmedabad's only 4th generation Velys robotic replacement center. This revolutionary surgery utilized Johnson & Johnson implants, including the highly regarded Attune Knee System, reaffirming Dr. Damor's commitment to providing the finest care to his patients.

The successful procedure showcased the seamless integration of the Finest Robotic System by Velys and the Finest Implant by Attune Knee System & Johnson & Johnson. This synergy of advanced technology and superior implant materials ensures patients receive world-class orthopedic care, setting a new standard for precision and excellence in knee replacement surgeries.

Dr Rohit Damor said: "I'm passionate about pushing the boundaries of what's possible in orthopedic surgery. Robotic total knee replacement is the culmination of years of dedication to improving patient care, and I'm thrilled to bring this technology to CityPlus Hospital.

Robotic surgery isn't about replacing surgeons; it's about augmenting their abilities. With robotics, we can take joint replacement surgery to new heights, ensuring the best possible outcomes for our patients."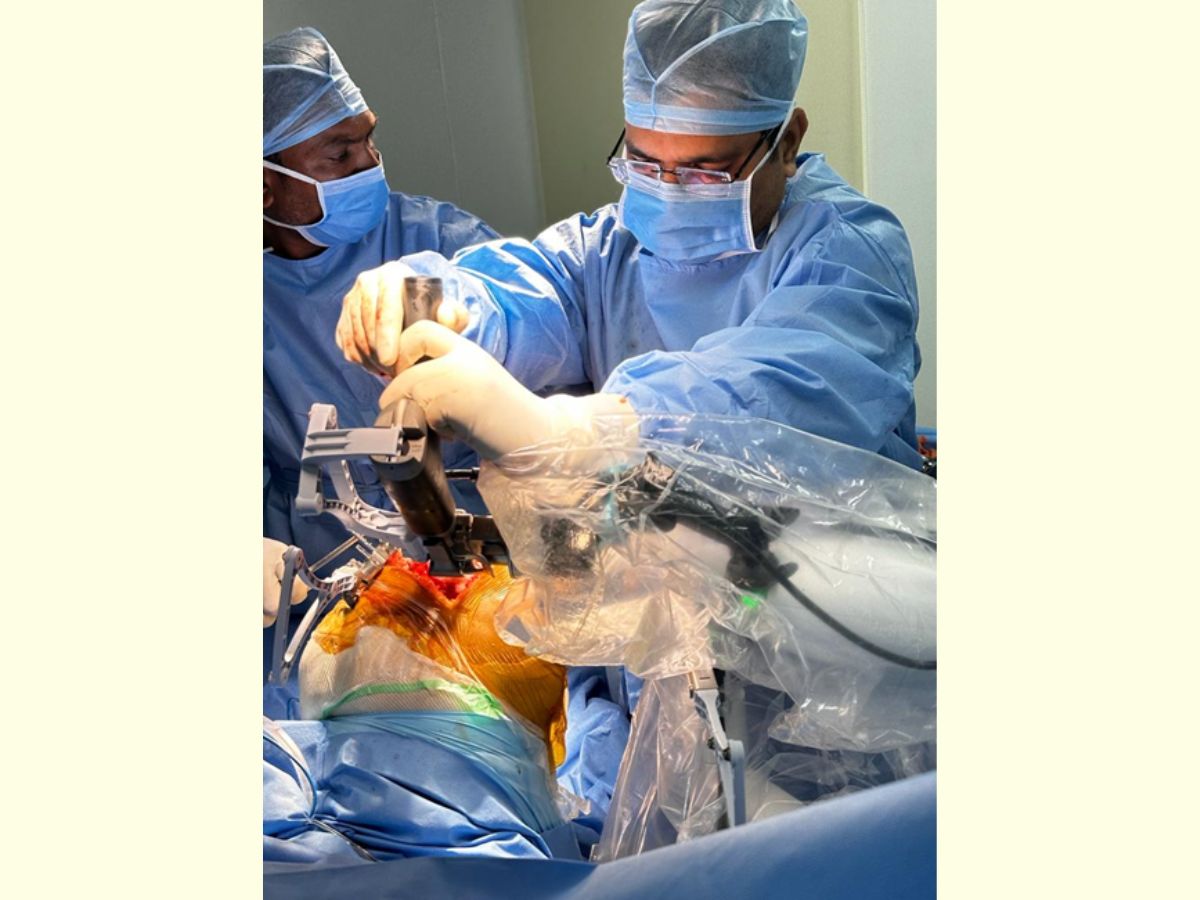 Dr. Rohit Damor, who holds an M.S. in Orthopedics, is renowned for his pioneering work as a Robotic Joint Replacement Surgeon. With a distinguished career spanning across multiple countries, including India, Australia, South Korea, and France, Dr. Damor has earned a reputation as an innovator in the field of orthopedics. He is also a highly skilled Arthroscopy & Sports Injury Surgeon and a leading Shoulder Surgeon.

The recent success of the robotic knee replacement surgery at CityPlus Hospital underscores Dr. Damor's dedication to advancing healthcare through cutting-edge technologies. His commitment to precision and patient well-being has made him a trusted figure in the medical community, and he continues to lead the way in transformative orthopedic procedures.

Patients seeking top-tier orthopedic care can rely on Dr. Rohit Damor's expertise at CityPlus Hospital, now equipped with the latest 4th generation Velys robotic system for knee replacements. With a focus on innovation, excellence, and patient-centric care, Dr. Damor remains at the forefront of robotic joint replacement surgery.

For more information or to schedule an appointment with Dr. Rohit Damor, please visit https://drrohitdamor.com/ or contact +91 9510319140

(Disclaimer: The above press release has been provided by PNN. ANI will not be responsible in any way for the content of the same)