PNN

Gandhidham (Gujarat) [India], September 5: Sunbridge Agro Pvt Ltd, a subsidiary of the esteemed Hydrise Group of Industries, proudly announces the establishment of an 800 TPD (Tons Per Day) oil refinery in Gandhidham, Gujarat. This strategic venture, under the visionary leadership of Anuj Agarwal, Founder of Sunbridge Agro Pvt Ltd, aims to revolutionize the edible oil industry.

Situated strategically at the Kandla Port, this state-of-the-art refinery is poised to produce a diverse range of high-quality edible oils, including refined palm oil, refined soya bean oil, refined cottonseed oil, Palmoleine oil, Palm stearin oil, and refined sunflower oil.

The distinguishing factor of these products is their unwavering commitment to environmental sustainability, reflected in their biodegradable packaging, utilizing cutting-edge spout pouches featuring low absorption technology.

Sunbridge Agro Pvt Ltd's primary focus is on retail brands, targeting 80% of its production in this sector. The remaining 20% will cater to institutional buyers, such as namkeen and snack manufacturers, ready-to-eat companies, confectionery manufacturers, and multinational corporations.

Anuj Agarwal, the youngest entrepreneur, expressed his optimism during the announcement, emphasizing the significant employment opportunities this refinery will create in the region. The plant is fully operational and ready to manufacture a comprehensive range of edible oils.

The company's flagship brand, "Sehat Pasand," will feature palm oil, while sunflower oil and cottonseed oil will be marketed under the brand "Sunbridge."


In pursuit of its ambitious goals, Sunbridge Agro Pvt Ltd targets a turnover of Rs 2500 Cr in the fiscal year 2023-24, compared to the current turnover of Rs 1022 Cr. The company aspires to become a leading player in the FMCG segment within the next 3-5 years, offering tough competition to established players and becoming a consumer favorite.

With an already well-established distribution network, Sunbridge Agro Pvt Ltd plans to expand its market reach through extensive business chains, both online and physical retail outlets, strengthening its position in the edible oil market.

Founded under the visionary leadership of Anuj Agarwal, Sunbridge Agro Pvt Ltd has rapidly emerged as one of India's fastest-growing FMCG food companies, catering to the diverse edible oil needs of Indian consumers.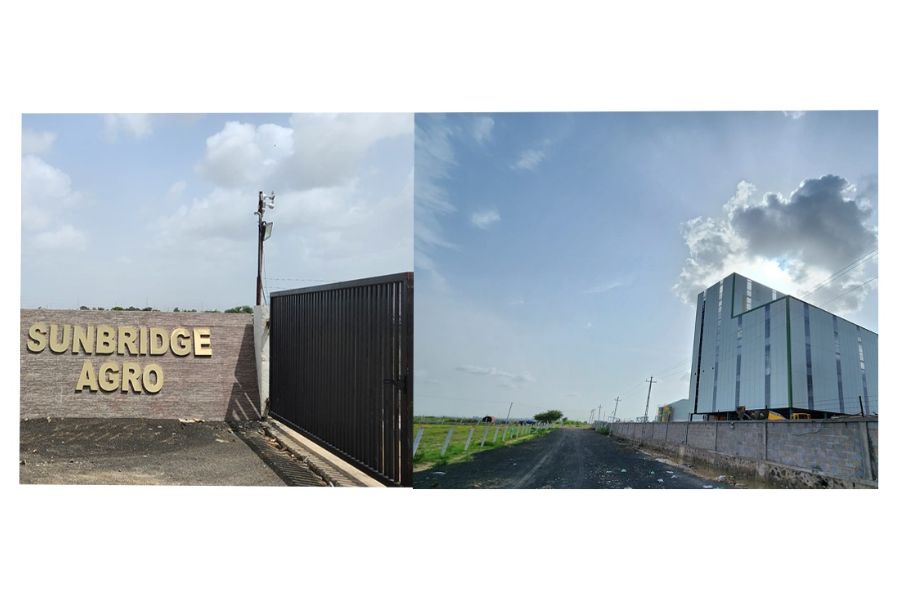 Sunbridge Agro Pvt Ltd:

Sunbridge Agro Pvt Ltd is a leading player in the edible oil industry, committed to producing high-quality edible oils with a focus on environmental sustainability. Founded by Mr. Anuj Agarwal, the company aims to revolutionize the FMCG segment and become a consumer favorite through its dedication to quality and innovation.

Hydrise Group of Industries:

Hydrise Group of Industries is a conglomerate known for its diverse business interests across various sectors. With a history of excellence and innovation, the group has expanded its presence in India and globally, contributing significantly to economic growth and development.

(Disclaimer: The above press release has been provided by PNN. ANI will not be responsible in any way for the content of the same)